ERP Solutions for Startups :
♦ Transform Your Startup's Potential with TechBeats ERP Solutions
In the dynamic landscape of startups, where agility, efficiency, and innovation are paramount, having the right tools can make all the difference. We offer tailored ERP solutions specifically designed to propel startups towards success. Our ERP solutions are your key to streamlining operations, maximizing productivity, and achieving sustainable growth from day one.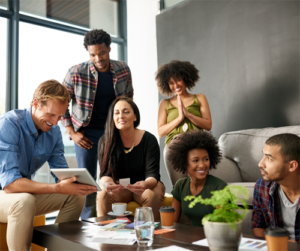 Startups are defined by their flexibility and ability to pivot quickly. However, managing growth and maintaining operational efficiency can become challenging as your business expands. This is where our ERP solutions come into play. They provide a centralized platform that integrates and automates key business processes, offering startups the following advantages: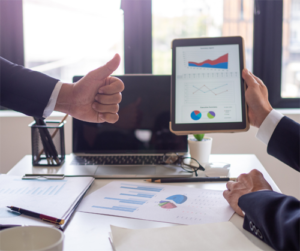 Efficient Resource Management :
With real-time visibility into your resources, including finances, inventory, and human resources, you can make informed decisions, allocate resources optimally, and avoid bottlenecks.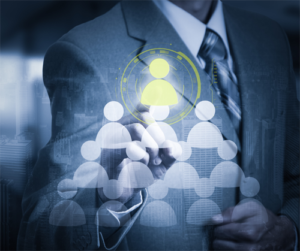 ♦ Improved Productivity :
Automating routine tasks frees up your team to focus on strategic initiatives, fostering innovation and creativity.
♦ Enhanced Customer Engagement :
Access to customer data and insights allows you to deliver personalized experiences, increasing customer satisfaction and loyalty.
♦ Scalability :
As your startup grows, our ERP solutions can scale with you, adapting to your evolving needs and ensuring continued efficiency.
Our

Comprehensive

ERP

Offerings

:
♦ Financial Management :
Gain control over your startup's finances with robust accounting, budgeting, and financial reporting features.
♦ Inventory and Supply Chain Management :
Optimize inventory levels, streamline procurement, and reduce operational costs.
♦ Human Resource Management :
Efficiently manage your workforce, from recruitment and onboarding to payroll and performance evaluations.
♦ Sales and Customer Relationship Management (CRM) :
Enhance sales processes, track leads, and nurture customer relationships to drive revenue growth.
♦ Customized ERP Solutions :
We understand that each startup is unique. Our team of experienced developers can tailor an ERP solution to match your specific industry and business requirements.
Your

Growth

Partner:

TechBeats

ERP

Solutions
At TechBeats Software Private Limited, we believe that startups hold the potential to transform industries and drive innovation. Our ERP solutions are not just tools; they are your growth partners, working tirelessly to ensure your startup's success story.
With our expertise in ERP implementation, we guide you through every step of the process, from consultation and customization to training and ongoing support. We are committed to your journey, providing the technology foundation that allows you to focus on what matters most: bringing your vision to life.
Ready

to

Elevate

Your

Startup's

Potential?
Empower your startup with the tools it needs to thrive in today's competitive landscape. Contact TechBeats Software Private Limited today, and let us embark on a journey of efficiency, growth, and innovation together.